Operating Partners
Live Nation
Live Nation Entertainment (NYSE: LYV) is the world's leading live entertainment company comprised of global market leaders: Ticketmaster, Live Nation Concerts, Live Nation Media & Sponsorship and Artist Nation Management.

SummerStage
SummerStage, a program of City Parks Foundation, is New York's largest free outdoor performing arts festival. SummerStage annually presents more than 100 performances in 18 parks throughout the five boroughs. With performances ranging from American pop, Latin, world music, dance and theater, SummerStage fills a vital niche in New York City's summer arts festival landscape. Since its inception 32 years ago, more than six million people from New York City and around the world have enjoyed SummerStage.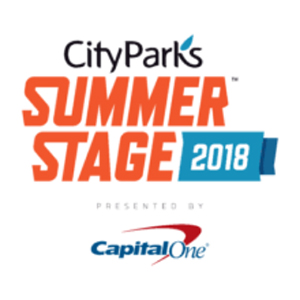 Coney Island USA
Coney Island USA exists to defend the honor of American popular culture through innovative exhibitions and performances. Presenting and producing exciting new works, our approach is rooted in mass culture and the traditions of P.T. Barnum, dime museums, burlesque, circus sideshows, vaudeville, and Coney Island itself. Preserving and championing a set of uniquely American visual and performing art forms, we seek to create an international forum for cultural preservation and discourse, and where Coney Island represents these impulses, we strive to make it once again a center for live art and entrepreneurial spirit.
Coney Island USA operates a multi-arts center in a landmark building in the heart of Coney Island. We produce and present programming in three unique venues: the Coney Island Museum, Sideshows by the Seashore and the Shooting Gallery/Arts Annex. Serving both New York City and an international community that includes visitors to Coney Island and enthusiasts of various cultural forms, our signature activities include the Mermaid Parade, the Coney Island Circus Sideshow, the Coney Island Museum, Coney Island Film Festival and new theatrical work.