The Amphitheater at Coney Island
The Amphitheater at Coney Island Boardwalk, the premier outdoor live entertainment venue in Brooklyn opened in July 2016. The 5,000-seat covered open-air venue – the first of its kind in the Tri-State area – hosts a mix of concerts, family shows, sports, comedy, and multicultural events.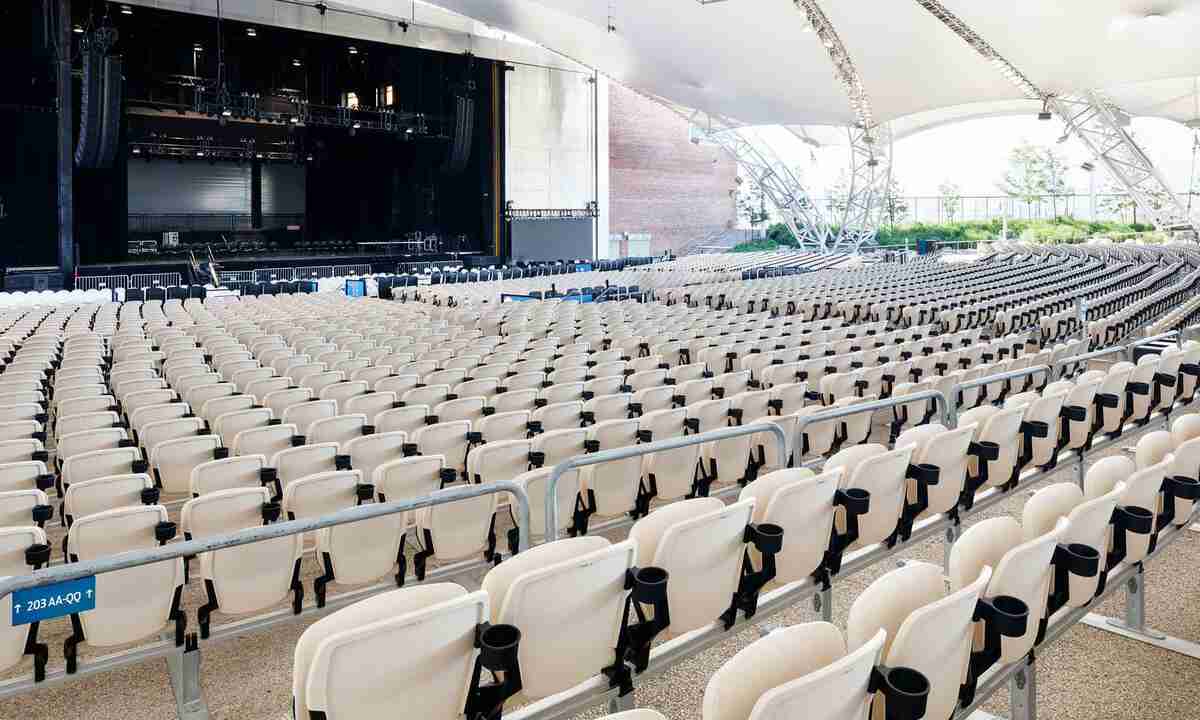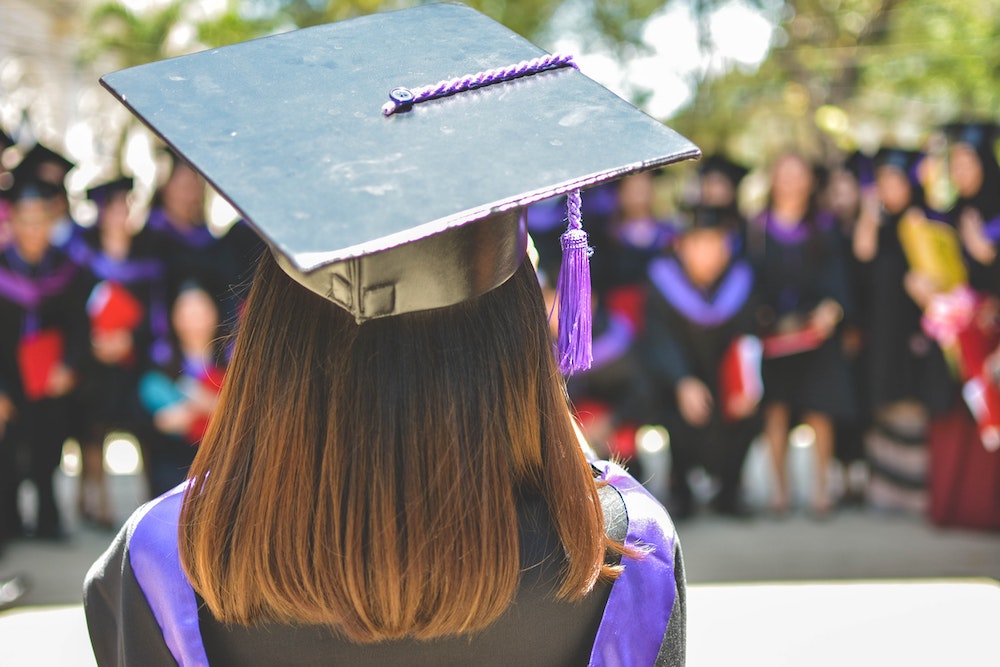 COVID-19
All guests will need to complete a health survey and temperature check before entering the venue. If an attendee fails the health survey and/or temperature check, that attendee and any members of their party who may have been in close contact with that person within the past 10 days will be denied entry pursuant to New York State Guidance.
All public facing employees, event staff and attendees are required to provide one of the following negative COVID-19 test results or proof of vaccine prior to entering the venue.
Our COVID-19 Guidelines
Events
Safety
This is a fully covered outdoor amphitheater.
General Rules
The following is a representative list of items NOT permitted inside the campus. We reserve the right to prohibit additional items as necessary.
Outside food or beverages (including alcohol)
Bottles, cans, or coolers
Weapons
Pets (with the exception of registered service animals)
Audio/Video recording devices
There is no re-entry.
Clear Bag Policy
New Clear bag policy in effect at Coney Island Amphitheater. To reduce staff contact with guest belongings, Live Nation has implemented a clear bag policy. The venue will allow clear plastic, vinyl or PVC tote bags no larger than 12" x 6" x 12" and/or small clutch bags (4.5"x 6.5"). Clear bags will be available for purchase on the boardwalk and the box office, if needed.
If you must bring a bag larger than what is outlined below, such as a knapsack, be prepared for a thorough search by a member of our security team. Then we will ask you to check your bag with Guest Services, located in the park adjacent to West 23rd Street.
An exception will be made for medically necessary items after proper inspection at a gate designated for this purpose.
Prohibited items include, but are not limited to, coolers, luggage of any kind, computer bags, camera bags or any bag larger than the permissible size.
Venue management reserves the right to add, delete and interpret the above policy for the safety of guests, artists, and staff.
Camera Policy
Personal cameras are allowed in the venue. Flash photography, video and removable lens cameras are not permitted without venue approval.
Venue management reserves the right to edit and interpret the above policies for the safety of guests, artists, and staff.
Accessibility
We welcome members of our differently abled community to the the Amphitheater at Coney Island and sincerely hope that the following information, which explains our services, programs and policies, will make your visit to our venue a truly enjoyable and memorable experience.
Parking / Drop off
Public parking is available at 1901 Surf Avenue. Several other lots are available on Surf Avenue near the venue.
For those being dropped off or picked up, please use the Community Gate on West 22nd Street (south of Surf Avenue) for taxis, limousines and ADA guests.
Individuals who possess a New York City Special Parking Permit have the option to park on streets and avenues around the venue. Pay careful attention to the rules and regulations on the back of your permit, which informs where you may and may not park on New York City streets.
Please note that New York City does not honor the blue New York State, New Jersey, Connecticut or any other out of state issued parking hangtag for the disabled or license plate for on-street parking. The Department of Transportation may ticket and/or tow vehicles that do not display the New York City Department of Transportation issued parking permit.
ATMs
Accessible Automatic Teller Machines (ATMs) are located in the Box Office vestibules.
Concession Stands & Merchandise Stand
Points of sale are accessible to guests with disabilities. If assistance is required at any of the food or service area, please contact the nearest staff member for assistance.
Elevators
An elevator that accesses each level of the venue is located near the VIP Lobby on West 21st Street.
Restrooms
Public restrooms on our campus are accessible to all patrons.
Wheelchair & Companion Seating
Wheelchair and companion seating is available on all levels; however, inventory is subject to availability. Venue staff will gladly do their best to ensure guests who require additional assistance are as comfortable as possible.
Special Needs Ticket Information
Please visit Ticketmaster.com or Ticketmaster via phone at 800-745-3000. If you have obtained tickets in non-accessible seating and require the accessible features of these seating sections, please contact Ticketmaster to make arrangements for accessible seating in advance of the event.
Special Needs Entrance
Guest requiring additional assistance when entering and exiting the venue may do so at the main entrance to the venue on the Boardwalk and West 22nd Street
Interpreting Services
The Amphitheater is pleased to provide signed performances for the deaf and hard of hearing upon request. We will make every effort to accommodate each request with appropriate advance notice. Please type your request or question using this number: 800-943-4327
About
The Amphitheater at Coney Island Boardwalk is an outdoor live entertainment venue that opened in July 2016. The 5,000-seat covered open-air amphitheater – the first of its kind in the Tri-State area – hosts a mix of concerts, family shows, sports, comedy, and multicultural events.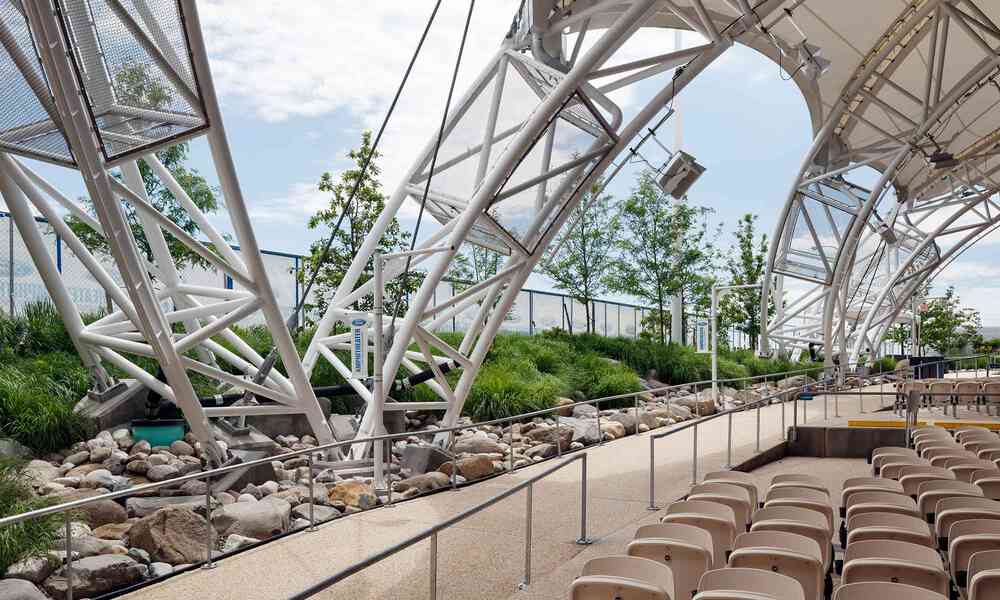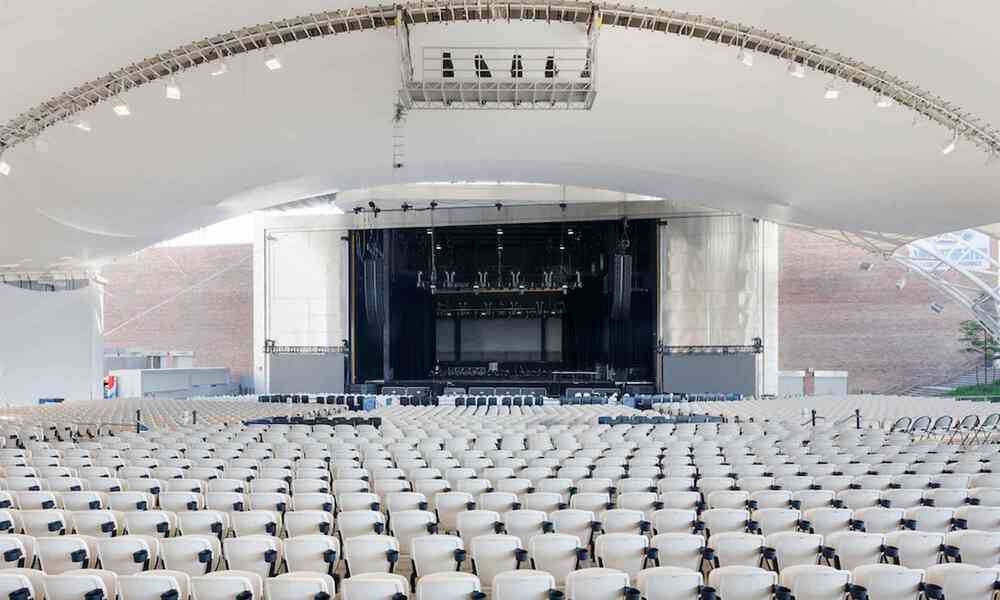 The amphitheater has six custom-designed steel doors that weigh a whopping 15 tons – each. They open to reveal the stage, which extends into the newly renovated Childs Building, but can be closed during the off-season to protect visitors from the cold and provide a smaller, more intimate performance space.