History
Childs Restaurant
The Childs Building is a NYC designated Landmark originally commissioned for the Childs Restaurant chain in 1923. The design – a grand juxtaposition of Spanish Colonial style and nautically-themed motifs – was heralded for its clean, open layout and stunning ocean views. It provided casual, affordable, family-friendly American fare and quickly became a mainstay of the area.
Throughout its history, the Childs Building weathered numerous storms, both natural and man-made, including an unsuccessful 3-year run with a vegetarian-only menu in 1925. A fire destroyed much of the boardwalk in 1932, and although the Childs Building reopened quickly after suffering minimal damage, the grand restaurant and its parent company would prove susceptible over time to the effects of the Great Depression.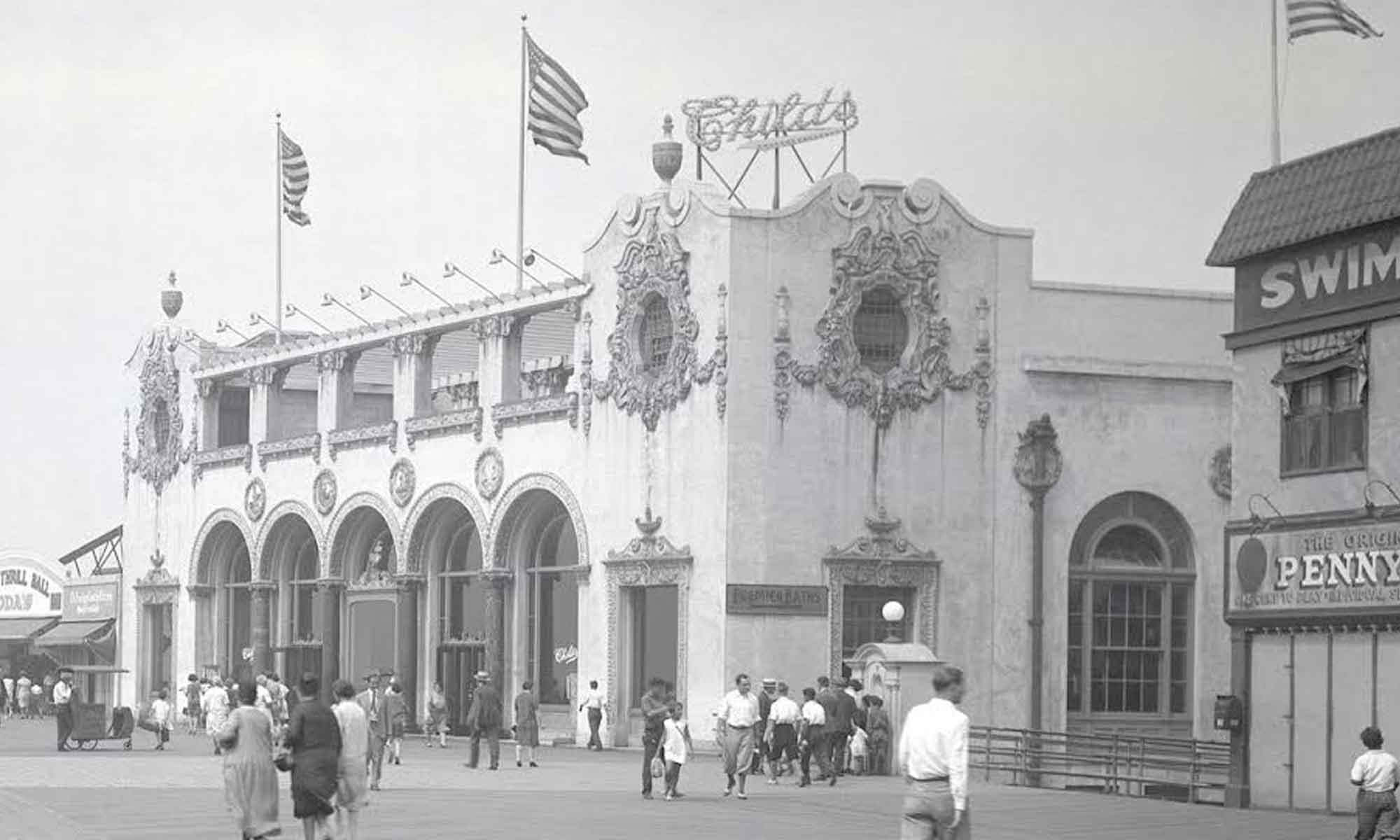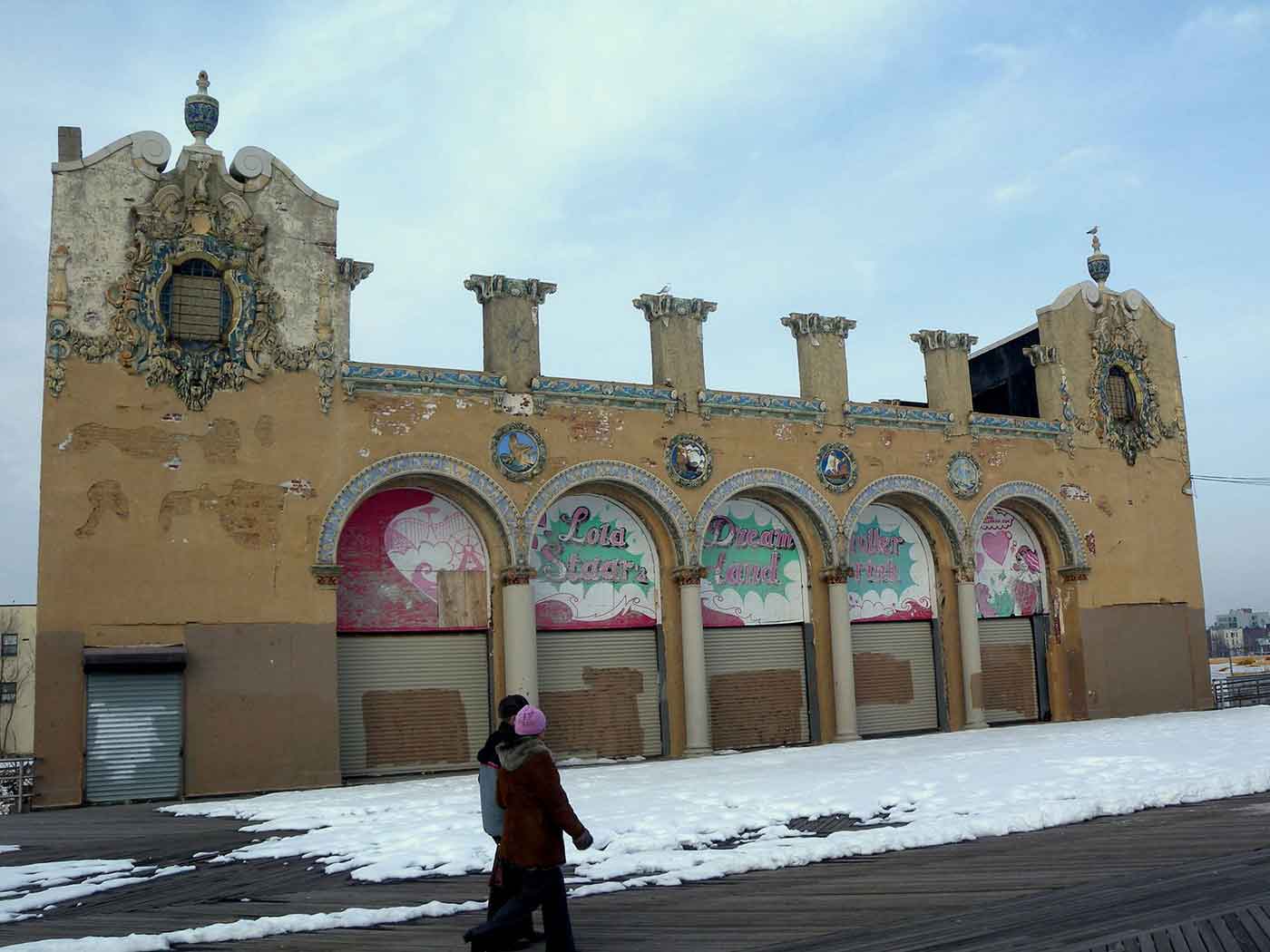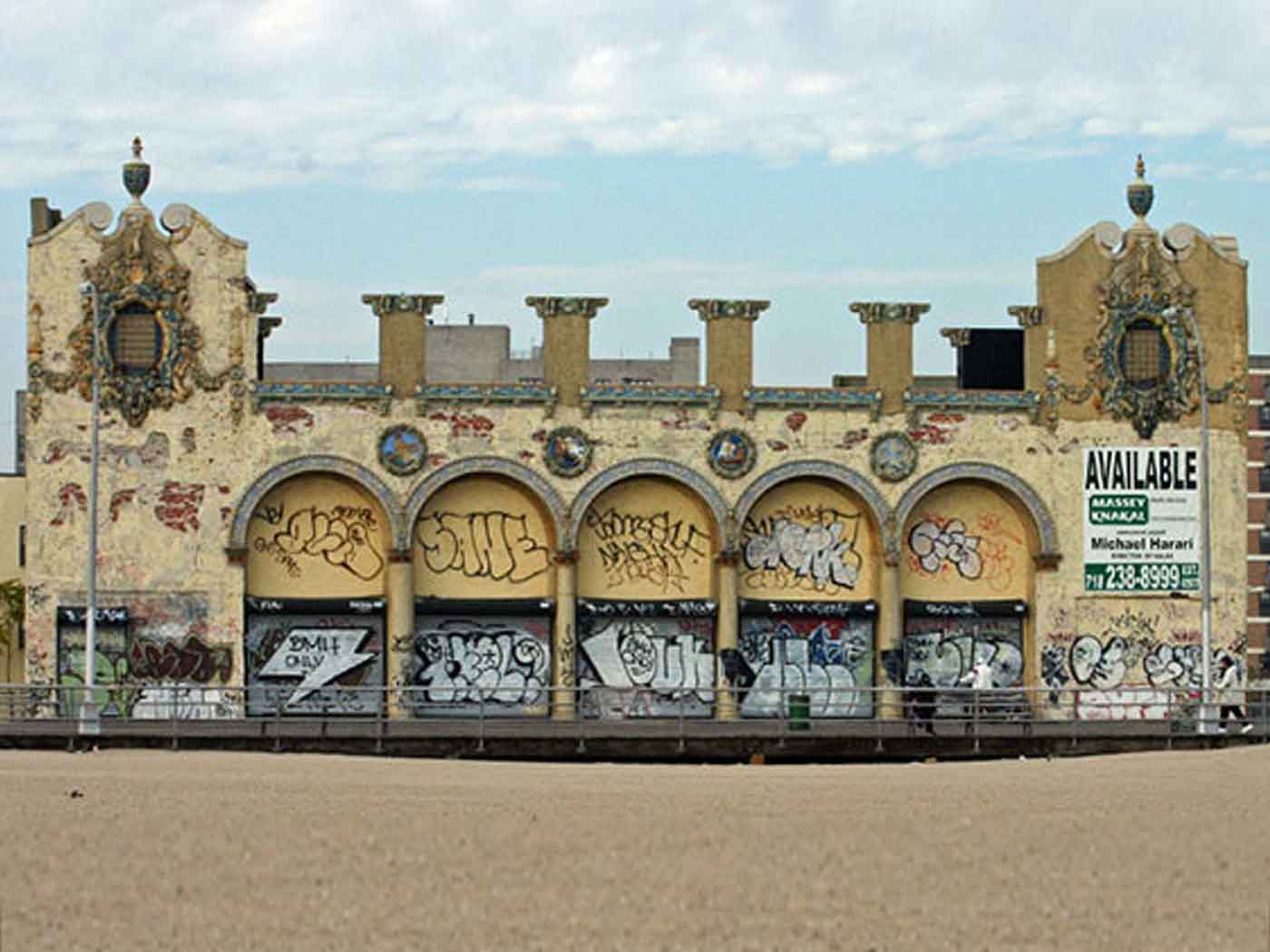 The Childs Building was sold to the Ricci family in 1952 and became a candy factory for the next 50 years. In 2003, when chocolate production officially ceased, the building was granted landmark status and briefly enjoyed renewed success as a roller skating rink in 2008.
The site was acquired by iStar in 2012; although the entire first floor of the Childs Building flooded during Hurricane Sandy, the building was salvaged and used as a warehouse for Occupy Sandy efforts.
Restoration
After nearly a century of various tenants, periods of dormancy, and weather damage, the Childs Building was painstakingly restored in 2017 to its former glory. From the terra cotta façade, to the nautical motifs, to the original flooring, the restoration process was a true labor of Coney Island love and is a marvel of present-day engineering and preservation efforts.