The Seaside Park Community Arts Center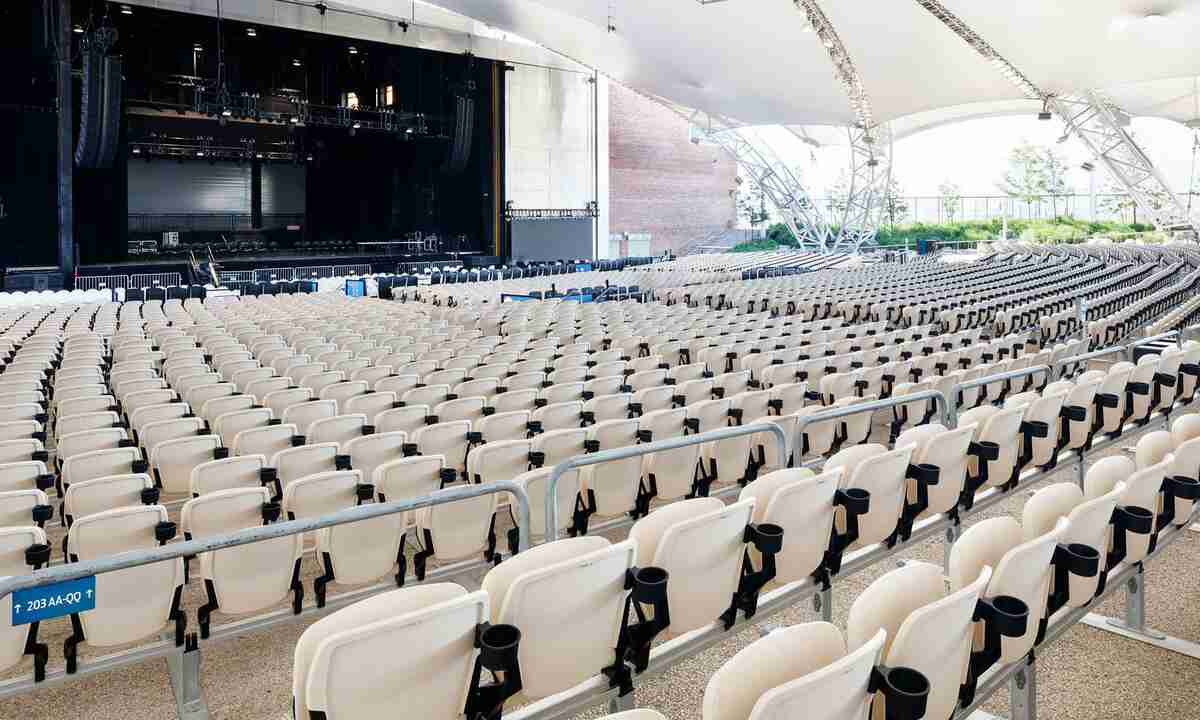 The Amphitheater
The state-of-the-art Seaside Park and Community Arts Center is anchored by the historic Child's Building at the western end of Coney Island Boardwalk. The complex includes the Coney Island Amphitheater, La Tombola Restaurant, Seaside Park and the best parking in Coney Island.
The Amphitheater at Coney Island Boardwalk, the premier outdoor live entertainment venue in Brooklyn opened in July 2016. The 5,000-seat covered open-air venue – the first of its kind in the Tri-State area – hosts a mix of concerts, family shows, sports, comedy, and multicultural events.
La Tombola
La Tombola Restaurant is located within the Childs Building, a NYC designated Landmark originally commissioned for the Childs Restaurant chain in 1923. The design – a grand juxtaposition of Spanish Colonial style and nautically-themed motifs – was heralded for its clean, open layout and stunning ocean views. After nearly a century of various tenants, periods of dormancy, and weather damage, the Childs Building was painstakingly restored in 2017 to its former glory.
With one of the longest bars in Brooklyn, come for a drink and stay for our authentic brick oven pizza and chill on the rooftop lounge.